Neuro-Linguistic Programming (NLP) can:
Give you more success and happiness in your life
Enable you to target your actions to get more of what you want
Become an expert communicator both verbal and non verbal                                                                                                                                                     
What is NLP?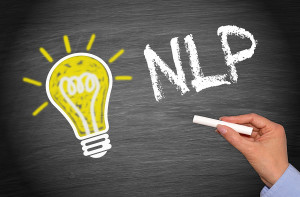 NLP is the study of successful thinking. The technologies teach you how to work your brain effectively to help you to discover and achieve what you want in any aspect of your life and create lasting change.
You will also learn how to improve communication with others at all levels, both verbally and non-verbally enabling you to have a deeper understanding of yourself and others. Understand how to set effective goals and break free of things that stop you.
The methodology presuppose all behaviour has a structure, as a structure can be modelled, re-modelled, taught and learned the techniques can be used to achieve results with yourself and others that were once inconceivable.
How can you study?
Thinking Success UK have a number of programmes available for you, whether you want to come along to a taster session or become a fully Licensed Practitioner, Business Practitioner or Master Practitioner.
See NLP Courses for more information