The venue for the NLP sessions is Beamish Hall, a breathtaking country house hotel which is in the heart of County Durham.
This is a great environment for learning as there is lots of space to relax with your thoughts both inside one of the magnificent lounges or outside in the beautiful grounds.
The venue has been carefully selected to make your experience both relaxing and comfortable, making it the perfect learning environment. Included in the courses are refreshments and a two course lunch each day.
Beamish Hall Country House Hotel, Beamish, Stanley, County Durham. DH9 0YB T: +44 (0)1207 233 733 E: info@beamish-hall.co.uk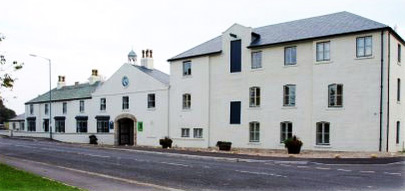 OUR OFFICE
Our office is within an old converted Brewery in Castle Eden, County Durham.
We are just off the A19 making us easy to get to.
The Old Brewery, Castle Eden, County Durham. TS27 4SU
We can also arrange alternative course venues with you or visit your place of work. Contact us to discuss your requirements