John La Valle – President of the society of NLP™ and One of the World's most respected corporate consultants and the co-author of 'Persuasion Engineering'® with Richard Bandler.
"Glynis is a commendable trainer and coach who uses her skills and knowledge to develop excellence in others. She brings the human side to training and continually shows how NLP can be applied by using NLP herself. She also continually updates her NLP skills by training with the leading authorities in the Field. I am pleased to recommend Glynis as one of our Licensed Trainers of Neuro-Linguistic Programminmg®."
John La Valle, president of The Society of Neuro-Linguistic Programming™ January 2016

Mark Spiller is Sales & Service Learning & Development Consultant for Telefónica UK
Glynis has supported us in the delivery of a high profile programme which has meant we have called upon her extensive knowledge of business and her deep understanding of how people communicate effectively. Glynis demonstrates a willingness to understand her client, adapt to meet her clients' needs and was able to adapt the use of many models or pieces of content to our various levels of audience. I have enjoyed working with and learning from Glynis and her huge range of business experience.
Mark Spiller May 2017
Tracy Harrison and Sarah Lister are part of the Executive Management team of the Northern Housing Consortium with their members representing over 90% of housing providers in the North.
As a membership organisation with over 400 members across the UK, it is critical to our success that staff' feel motivated, focused, and that they fully embody our values and behaviours. We have worked with Thinking Success UK for a number of years to support our organisational development, and have always been delighted with the results.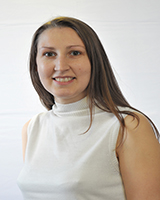 They have demonstrated an ability and desire to get a true understanding of our organisation and our people, and have designed and delivered approaches that have fit our budget and culture, with great effect. Importantly, staff always tell us how much they enjoy the training – even though they find it challenging!

Tracy Harrison, Deputy Chief Executive and Sarah Lister, Chief Operating Officer January 2017

Jake Carroll is a professional footballer currently playing for Cambridge United in Football League 2.
Glynis was the first person I worked with in my career that was able to get me to the level of confidence I've always desired, and the level which coaches have expected from me for several years. At the time of meeting Glynis I was under achieving in my profession, but still reluctant to meet with a sports psychologist, as I saw it as a weakness to show my vulnerability but I couldn't be more wrong.
I recall finishing one of my sessions with Glynis and speaking to a family member directly after about certain exercises Glynis showed me. I talked about how much of a positive effect it was having on my mind and performance almost immediately.
I start seeing results, receiving rave reviews, all things that had deserted me for so long and I knew it was down to our sessions, where Glynis was able to get me to psychologically revisit some of my happiest and most confident times, and remember why I felt that way at that time, and how to regenerate that feeling now.
When reflecting on the work I've done with Glynis I almost questioned myself as to why I needed her help to believe in myself and all I've achieved so far, but I think that's credit to her quality in understanding how I might of been feeling, and guiding me to deal with any inner doubts and insecurities.
Jake Carroll January 2017
James Arrow is a Programme Director in Retail and Services for Dixons Carphone
Having worked with Glynis over a number of years, I couldn't recommend her enough.
All interactions are met with a refreshing level of honesty and enthusiasm, in which you feel like she is really understanding the challenge or opportunity you may have, no matter how difficult it may be.
Her years of retail experience are invaluable when it comes to engaging leaders and her coaching approach enables her to build genuine relationships that help improve working relationships and deliver benefits to an organisation, all of which are delivered with a polished approach.
James Arrow, Programme Director February 2015

JJ is a professional Long Jumper and appeared at the 2014 Commonwealth Games in Glasgow and the 2014 European Championships in Zurich.
I'd recommend Glynis to help you discover the optimum thought process to maximise your performance.
Having worked together for over two years, Glynis has helped me to discover my optimum states to perform well and given me the skills to easily switch them as required. I use the techniques we have developed during both competitions and training. Together we have discovered a winning process personal to me, for my peak performance.
I get on very well with Glynis as she is very personable and knowledgeable within her field. She is dedicated to helping you maximise your potential and has been pivotal to my recent success.
JJ Jegede July 2014

Kevin has a successful Management Consultancy business and Delivers Training to Groups of Managers wanting to improve Knowledge and Performance
I work as a management consultant across various complex industries and recently decided that I wanted to improve on how I present to larger audiences.
Having had significant development working for large corporations I needed to find someone who could offer more than just the usual PowerPoint and presenting skills.
After a lengthy and detailed search I sourced a course with thinking success, it looked to provide what I was looking for at a reasonable rate…reasonable if it delivered what I needed.
After just a few minutes into the day it was clear that both Glynis and Adrian brought something very different to what I had been used to in the past. Without a limiting structure the team took time to understand each and every individuals needs and tailored the day to ensure we all moved on from where we started.
There were people who came on the course afraid to stand and speak, but watched them grow throughout the day to be able to present with confidence. I personally gained confidence in changing my audiences' energy and engagement as well as acquiring skills I'd never dreamed were possible to learn.
I would highly recommend Thinking Success UK for your personal development if you want to take a development journey that is truly inspiring!
Thank you.
Kevin Redhead, Management Consultancy Services August 2013