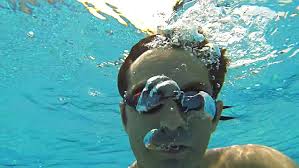 Over the past couple of years I have been out delivering a number of development programmes covering topics such as Strategic Thinking, Communication and Enhanced Sales to name a few. When spending time in businesses I have noticed there seems to be some commonality.  Leaders often get so busy doing the day to day tasks within their business that they don't "come up for air" to look around…. and ask some fundamental questions that can save a lot of work, keep them out of danger and help maximise opportunities.         
When working with these leaders I encourage them to plan in some 'thinking time' which can be invaluable to refocus and reinvigorate.
I have listed some questions which you may find useful whether you're running a large, medium or small business. Working on your own in a business or leading a team.  Give them a try.
Is the business still heading in the direction that was originally planned and is that OK?
What's going on around me in my industry?
Is the business landscape the same?
Are my customers the same?
Do we/I need to innovate or modify the offering or the way we/I do business to keep up with customer wants and needs and competitor activity?
Are we/Am I maximising our every opportunity? Being efficient and not wasteful with time and resources.
Just a few things to think about. See my next posts for ideas on business planning, how to implement change and get the most from your team.